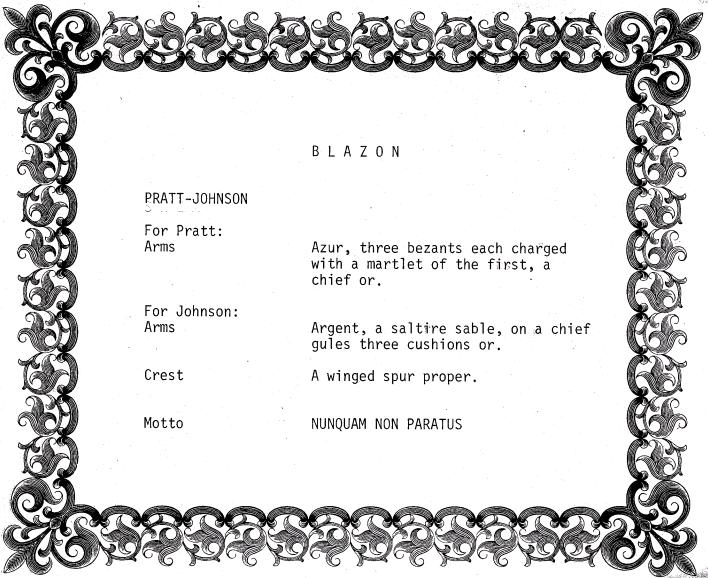 To Explain the Blazon
Azur (blue) Bezants (gold circles) each charged (imprinted) with a martlet (bird) of the first (blue),
            a chief or (The top broad band of gold).
Argent (Silver lower part of arms), saltire (that particular type of cross) sable
(black) on a chief gules (broad red band) three cushions or (three gold cushions).
A Winged spur proper (upright).
NUNQUAM NON PARATUS (Never Unprepared)
The Helmet at the top of the Blazon is cloth covered - as in the Crusades - and the
curlicues embellishing the helmet represent the left-over bits of cloth.